Cellar and growing equipment Grand Castle Callamand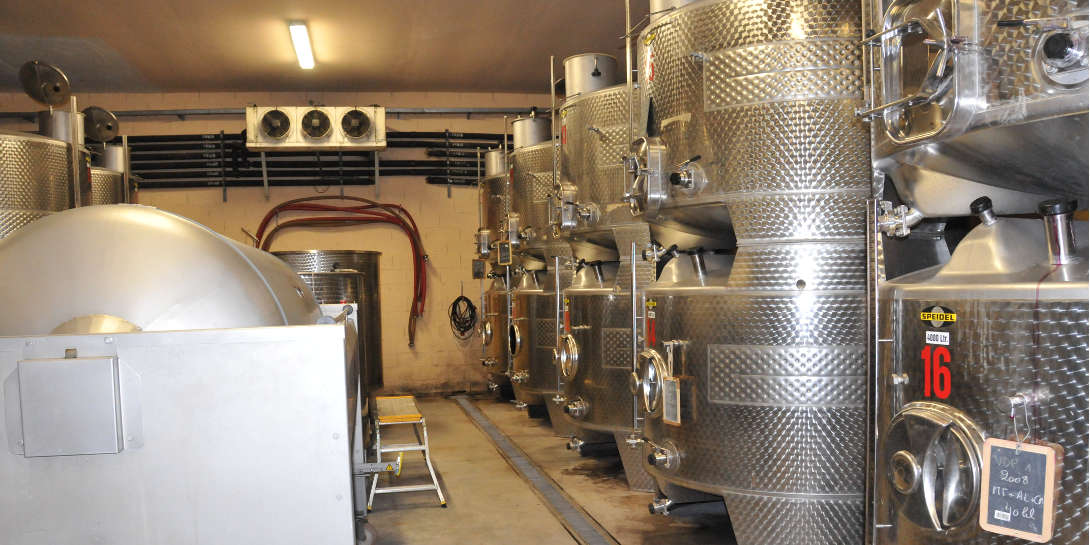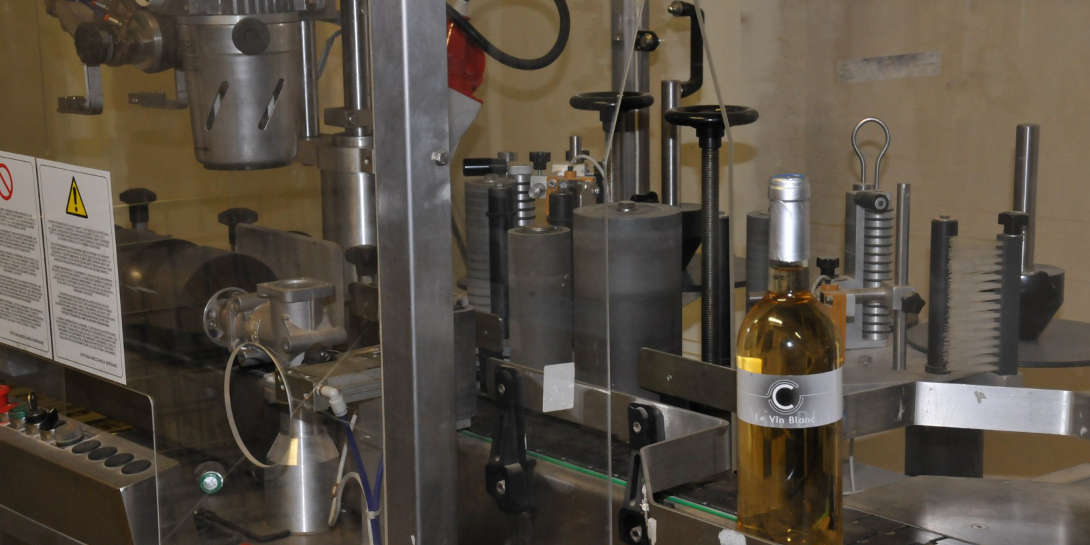 All our wines are produced, assembled, high, bottled and labeled in our area. To achieve assume the entire production chain, we invested in our working tool, especially in the basement.
Facilities cellar
The winery – Stainless steel vats thermo regulated (chill at request)
– Automatic vats for pigeage
– The total capacity is sufficient to convert into wine and to stock production of consecutive years. (annual Production : 680hl)
– The available vats, allow a wine production qualitative by grape variety and/or plots.
Destemmer-crusher « AMOS »:  Its regulations are adapted to grape variety and to vintage.
Pomps: 4 pomps among which "Manzini" and one at variable speed for the bottling.Presses : 2 pneumatic presses Bücher and Defranceschi
Barrels: barrels of French oak (225 litres)
– Wine production is adapted to vintage.
– The decision to harvest the grapes is taken when grapes attend its true maturity.
– Distance between grapevines and cellar is very short, that's why there is no problems of soaking or of oxidation of grape harvest.
– 1/3 of the surfaces is harvested manually, and 2/3 in the machine. A sorting is done at the reception of grape harvest.
– SO2's minimal Use for the protection of wines.
Conditioning and Stocking
* All premises of wine production and of stocking (3), are air-conditioned and holded at 18°C maximum.
* For the bottling:
– The cellar has a filter with plates
– Filling and capping machine OMB
– Capping and labelling machine Family-Gai
Ideal to assure the bottling, labelling and pasteboard bet and to make limited series,
In case of important order – more than 10000 bottles – a contractor comes to make the bottling in the castle.